Think BIG - Live BOLD™
"Whatever you can do, or dream you can, begin it. Boldness has genius, power, and magic in it."
- Johann Wolfgang von Goethe -
Each human is born with greatness. When was the last time you connected with yours, embraced it and most importantly acted upon it? During Think BIG - Live BOLD™ you'll have multiple opportunities to stretch your comfort zone and reconnect with your greatness. Why is stretching your comfort zone so important? Because that's where all growth begins. To have more in life - you must become more.
We all have things we know we should be doing that would enhance the quality of our lives - but the truth is we're NOT doing them. Have you ever wondered why? You might think there are many reasons we often work against our self-interest. In reality, during this program you'll discover the basic Five Traps™ that ensnare most people into a "less than what's possible" life, and you'll discover the secret to unleashing yourself from them to live a fuller, richer and more meaningful life.
After your day of Think BIG - Live Bold™ you'll have an expanded identity, increased confidence, and powerful skills to boldly advance towards your dreams. You'll leave with a clear understanding of how you can be most effective in your life and with a greater sense of certainty, peace and security.
Here's just a small sampling of what you'll experience at this 1-day event:
Hands on experiential training and exercises specifically designed to bring forth the best within you
Powerful mind/thinking strategies to banish self-limiting patterns that block your success
A cutting edge, reconditioning system that you can apply on your own

When was the last time you were "coached" to live a greater life? World class athletes produce greatness consistently and they all have coaches.
This is your chance to take the first BOLD step towards creating your own great life... NOW! If there's a quiet knowing within you, that believes you're living less than your potential - register today and begin the process.
Upcoming dates for Think BIG - Live BOLD™
Date - THIS EVENT HAS BEEN POSTPONED UNTIL THE FALL
Location - New Haven, CT
For more information drop us an email info@lead-usa.com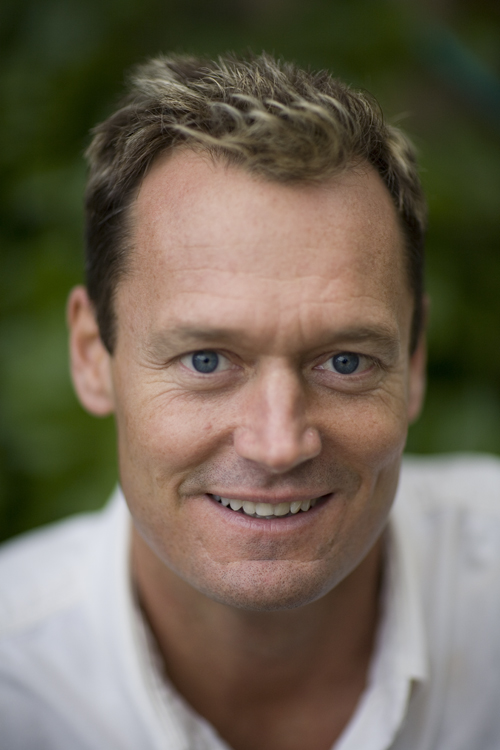 Richard Kuepper is Founder and President of L.E.A.D. USA, LLC, a Connecticut based, corporate learning and development company. Prior to founding L.E.A.D., Rich worked with Anthony Robbins, the worlds best known peak performance stratagist and coach.
Rich has spent the last 17 years delivering dynamic programs to organizations in North America, Asia and Europe. Rich's ability to design high-impact, customized programs for organizations has him highly sought as a consultant, speaker, and coach in the areas of leadership development, team building, innovation and strategic planning.
Rich produces immediate results through his unique combination of dynamic presentation skills, expertise, contagious energy, and interactive approach. Some of L.E.A.D.'s clients include GE, DHL, American Express, Pfizer, Fidelity Investments, Citizens Bank, Yale University, Praxair, Agilent Technologies, BIC Corporation, Sequel UK, Anthem Blue Cross & Blue Shield, Verisign, Comcast Cable, HEAD/PENN Sports, ATT, and United Way of Silicon Valley. Prior to founding L.E.A.D., Rich facilitated a decade of global personal learning and development forums, as well as having an extensive background in engineering and sales for Phillips and Pitney Bowes Corporation.
Committed to professional development and volunteer leadership, Rich is Corporate Relations Chair for the ASTD Southern Connecticut Chapter, as well as a member of ASTD National, SHRM Southern CT Chapter, National Speakers Association, Bay Area Executive Development Network and the Connecticut Experiential Education Association's Challenge Course Professionals.